SITO IN COSTRUZIONE WEB SITE COMING SOON

Illuminatore foto-video V12K: la migliore performance oggi
Photo-video illuminator V12k: today's best performance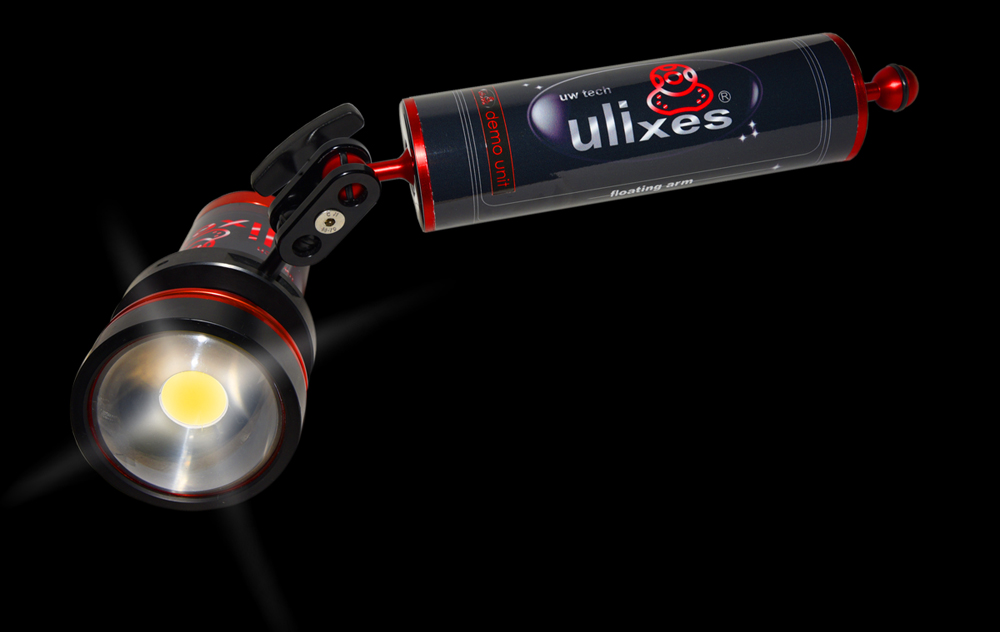 Il V12K, il più potente della sua categoria, è dotato di un LED Bridgelux (USA) da 12.000 lumen, equivalente a una lampada tradizionale da 500 watt, ideale per riprese video di qualità professionale, è dotato di parabola e oblò per conferire al fascio luminoso un angolo di copertura di 160 gradi, utile per coprire l'angolo di campo degli obiettivi grandangolari. La temperatura colore di 5000° Kelvin conferisce alle riprese la giusta tonalità, calda e realistica. La durata, circa 50 minuti a piena potenza e circa 4 ore al minimo rende questo strumento utilizzabile anche in condizioni particolarmente difficili.
The V12K, the most powerful of its category is provided of a bridgelux LED (manufactured in USA) with 12,000 lumen equivalent to a 500 watt traditional light power, great for professionel use is provided with reflector and port that produces a light beam angle of 160°, perfect for wide angle lenses. The color temperature of 5000° Kelvin gives the images the real color tone, warm and realistic. The duration, about 50 minutes at max power and about 4 hours at minimum make this device useful in most difficoult situations.
Testato a -110 metri.
-110 mt tested.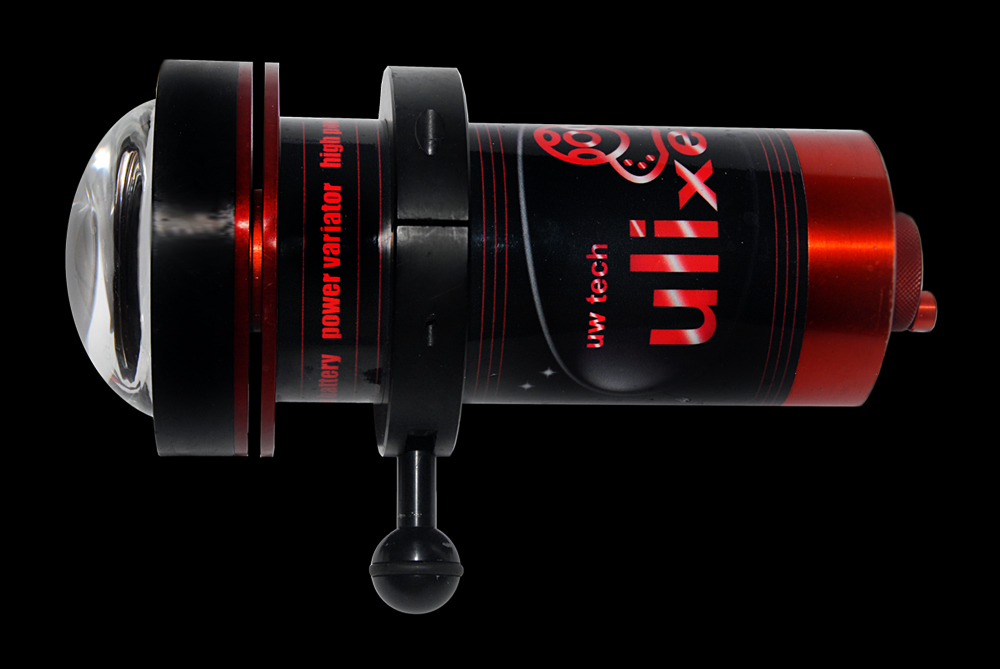 Il corpo è in alluminio anodizzato ANTICORODAL e DELRIN (Dupont) costruito con progetto CAD e realizzato da macchine CNC.
The body is made in anodized ANTICORODAL aluminium alloy and DELRIN (Dupont) designed at CAD project and machined with CNC.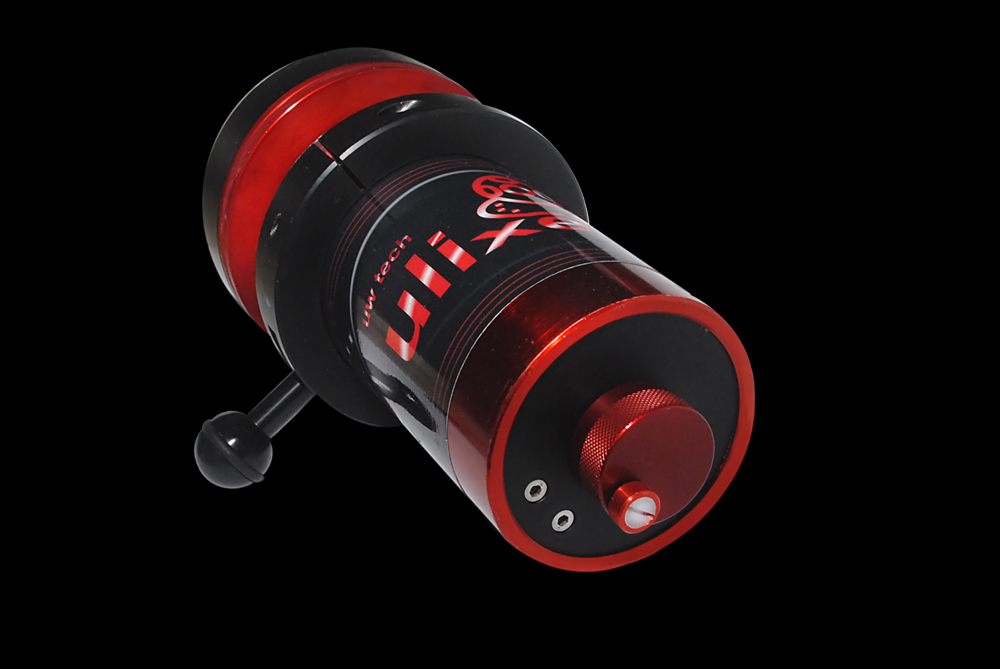 E' dotato di un regolatore di potenza continua (con sicura) per permettere all'utilizzatore di avere la giusta intensità di luce, sia che si voglia effettuare riprese che in caso di semplice illuminazione dell'ambiente come in immersioni profonde o notturne.
It is provided with a continuos controller of power (with safety lock) to let the user have the right intensity of light in video, photo or just lighting.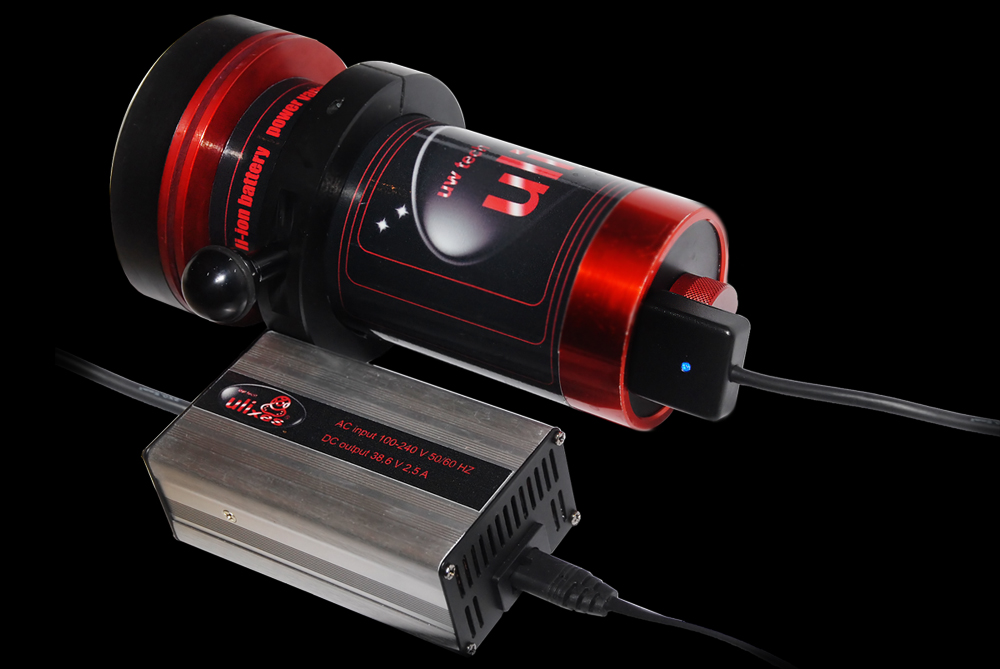 La ricarica avviene senza mai dover aprire l'illuminatore, tramite contatti bagnati privi di polarità: è infatti sufficiente inserire la spina nei contatti medesimi senza preoccuparsi del verso di introduzione e attendere l'accensione del LED verde del caricabatterie. La ricarica avviene in 90 minuti circa: la componentistica e le batterie sono appositamente progettati per questo tipo di ricarica rapida, effettuabile anche tra una immersione e la successiva.
Charge of batteries is made without the need to open the unit: two wet contacts (without polarity) are ready to receive the charger's plug. Wery quick charging: only 90 minutes to reach the full.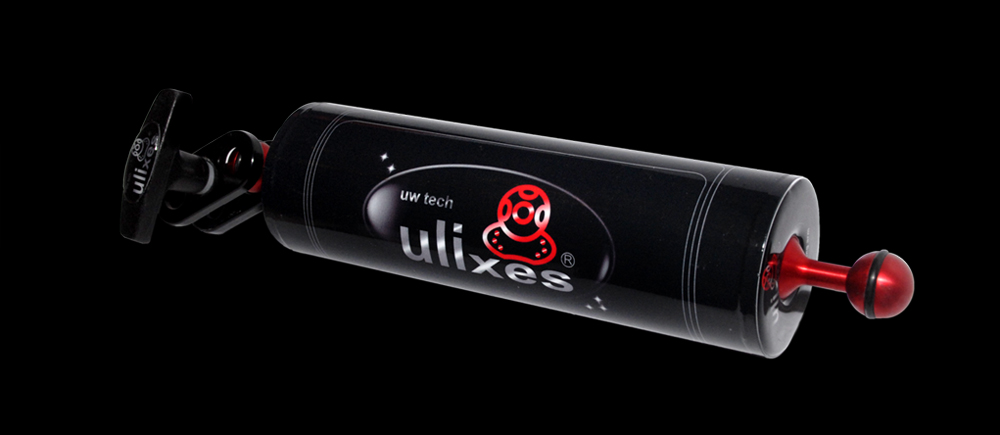 Il peso in acqua, 450 grammi, è equilibrato da un braccio galleggiante (incluso) dotato da sfere con o-ring da 25mm, compatibile con tutti i sistemi simili sul mercato. Il braccio galleggiante è dotato di clamp adatto a pesi a terra elevati, robusti e dotati di maniglie in acciaio e tecnopolimero.
Weight in water, 450 gr, is compensate by a floating arm provided with 25mm balls with o-ring compatible with all other arm systems. A strog clamp connects the arm with the camera housing or an other arm.
Dimensioni: lunghezza 230mm, diametro testa 130mm, diametro corpo 80mm, peso 1450gr in aria, 450gr in acqua (compensato dal braccetto galleggiante)
Weight and dimensions: 230mm lenght, head diameter 130mm body diameter 80mm weight 1450gr in air 450gr in water (compensate by floating arm).
Nota bene: il prodotto illustrato in questo sito è ancora soggetto a sviluppo, gli esemplari prodotti sono "DEMO UNITS" destinati a utilizzatori che ne faranno richiesta e che svolgeranno anche la funzione di beta tester in attesa della produzione definitiva di serie. Le caratteristiche riportate potranno quindi variare, senza preavviso, a seconda delle esperienze degli utilizzatori medesimi.
Special notice: the device described in this web site is still in development, the units built are "DEMO UNITS". Film maker and photographers that will ask for use this device will be also beta tester before the series production. Features may change without warning following the experience of tester.